Do you want your Organisation ...
to achieve outstanding results?
to improve productivity levels?
to create self managing teams?
to solve conflict in relationships in your organisation?
to be at the leading edge of change management?
to have people who are more alive, passionate and successful?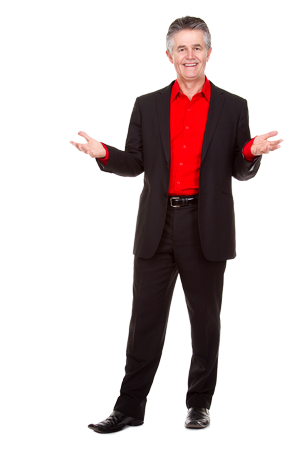 Charles Kovess' high energy, key note speeches and training programs have inspired audiences with his passion for life.He has led, built and guided teams since 1992 in business, sport, schools, and charitable and professional organisations.He is the author of the best selling books "Passionate People Produce" and "Passionate Performance".
His programs, motivational speeches and key note speeches have helped many companies and organisations achieve their desired outcomes through unleashing the passion which is the key to business and personal success.
"Passion is a source of unlimited energy from your soul that enables you to produce extraordinary results. When you're passionate about your work you'll never work another day in your life." Charles B.Kovess LL.B.(Hons), LL.M., CSP
General Information:
Programs can be structured from half a day to three days.
Programs can be conducted at a venue to suit your needs. This can include both city and resort based venues. We have extensive experience to help you select a venue suited to Your organisation's needs.
Venue costs are to the account of our clients.
Indicative costs of our programs include the follow-up process, and are available on request.
Programs can be conducted on any days of the week or weekend. We are totally flexible to accommodate our clients' needs.
Programs can be conducted over a number of days, on a regular basis, in the workplace.
All of our programs are covered by our guarantee which is set out in this brochure.
We are happy to facilitate our Programs anywhere in Australia, or overseas.
Documentation for our programs is prepared by us, at our expense. All you need to provide is the audience.
Timing of the follow up process depends on your unique requirements.
We can conduct programs for any sized groups. Obviously, the smaller the group, the greater the direct interaction with each participant.
[contact] [keynote] [charles] [bookings] [guarantee] [testimonials]